Fashion — Feel, Look and Be Fashion Happy
Step into the new Autumn/Winter season of fashion here at The Friary Guildford. Our aim is to elevate your fashion experience and inspire everyone to feel, look and be fashion happy.
Every week, discover the latest fashion trends right here. We've got you covered from essential colours to style tips. Make it a weekly habit to stay updated with us!
Check out these selected products from your favourite brands to showcase the latest trends.
Red is the new black for Autumn/Winter 2023
Red is the colour of passion, power, and excitement. It's a bold and eye-catching hue that can make any outfit stand out. And for Autumn/Winter 2023, red is the hottest colour on the runways and has already started filling the stores.
Why red makes you feel happy and empowered
Red is a colour that is associated with positive emotions such as happiness, excitement, and confidence. When you wear red, you feel more confident and powerful. According to colour psychologists, 'Red is linked to passion and love as well as power and anger.'
Red trend tips for Autumn/Winter
Clothing:
Create a look that is classic and timeless and can be dressed up or down when you start using Red. For a formal look, try a long, flowing red dress or go for a red suit to make a statement. It's perfect for the office or a night out on the town. If you want something a little more toned down, a red jumper is a versatile piece that can be worn with jeans, skirts, or trousers. It's a great way to add a pop of colour to your outfit.
How to style red:
Style red however you want to burst onto the scene in festive fashion. Here are a few tips on making the most of the colour in your Autumn/Winter wardrobe.
Accessorise your red outfit: Red is a statement colour, so you don't need to overdo it on the accessories. However, a few well-chosen accessories can really elevate your look. Try adding a red handbag, red shoes, or red jewellery to your red outfit.
Consider using red as part of a palette of colours. Add in some black, yellow or blue items to highlight the red look.
Don't be afraid to experiment: Red is a fun and flirty colour, so don't be afraid to experiment with different styles. Try wearing a red dress with sneakers for a casual look, or try pairing a red suit with heels for a more formal look.
Explore a red colour and bring excitement and happiness to your wardrobe this Christmas. Enjoy Red in your outfits and see how your winter clothing can make you feel.
Are you ready to go red? Click HERE or on the image below to read our full catalogue.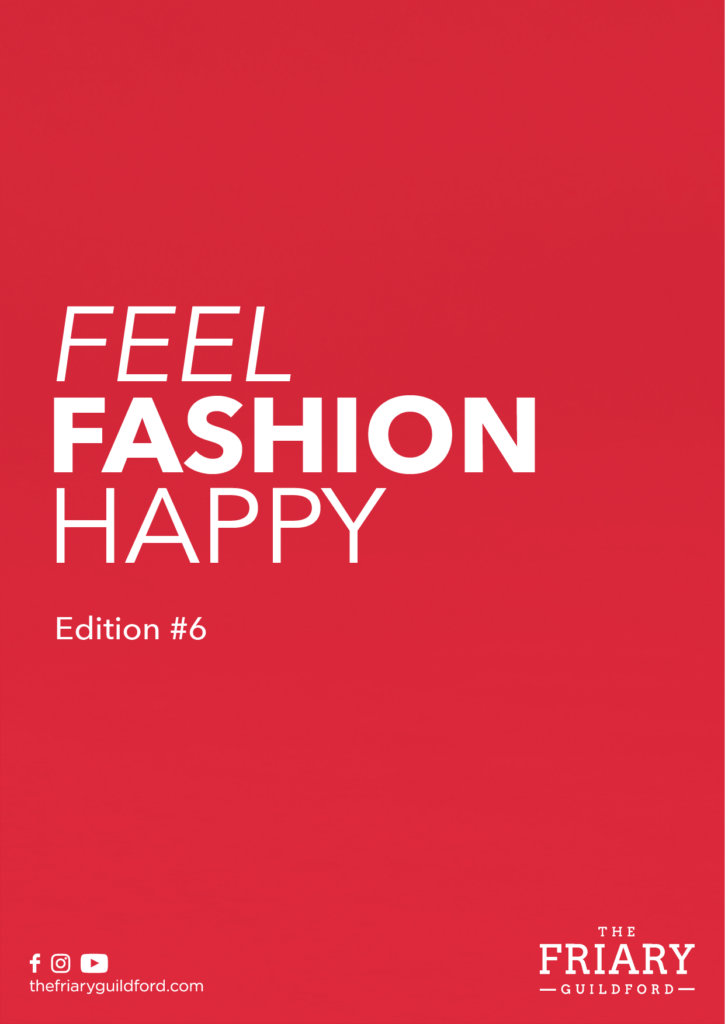 For a touch of creative inspiration, our AW23 Lookbook is also a must-see. Carefully selected products from all your favourite brands showcase the latest trends hitting the rails, each serving as the perfect complement to your seasonal ensembles.
Thank you for joining us on this fashion-forward journey and let's all look and feel fashion happy this season!
Want to know more? Check out our YouTube channel where you'll find our Fashion Happy behind-the-scenes reels!
Stay in touch with us on our social media channels and share what makes you look and feel #FashionHappy. We'd love to hear from you!