Fashion — Blue is the hue of the season for Autumn/Winter 2023
For Autumn/Winter 2023, blue is one of the most popular colours on the runways. Designers are using blue in a variety of different ways, from bold and bright statements to soft and muted tones.
How blue makes you feel calm and collected
Blue is a colour that is associated with positive emotions such as calmness, peace, and serenity. According to Karen Haller, a behavioural designer, "Blue relates to the mind, the intellect. We associate it with logic, communication, trust, integrity and efficiency. It also represents calm, reflection and serenity."
Blue trend tips for Autumn/Winter 2023
Clothing:
Blue can be worn in a variety of different ways for Autumn/Winter 2023. Try a bold blue coat or blazer for a statement look or opt for a softer-toned jumper or dress for a more relaxed vibe.
How to style blue
No matter how you choose to style it, blue is a great way to add a touch of sophistication and elegance to your look. Here are a few tips:
Pair blue with other neutrals: Blue looks great paired with other neutrals such as black, white, and grey. This creates a classic and timeless look.
Add a pop of colour: If you want to add a pop of colour to your outfit, try pairing blue with another bright colour such as red, yellow, or green.
Play with different textures: Blue can be dressed up or down, depending on the texture of the fabric. For a more formal look, try a blue silk blouse or velvet dress. For a more casual look, try a blue denim jacket or cotton t-shirt.
Blue make-up is another way to embrace the trend. Try a blue eyeshadow, eyeliner, or mascara.
So, this Autumn/Winter, don't be afraid to turn up the cool and embrace the colour blue. It's a versatile and stylish colour that looks great on everyone.
Want to build your very own blue collection? Click HERE or on the image below to read the full catalogue.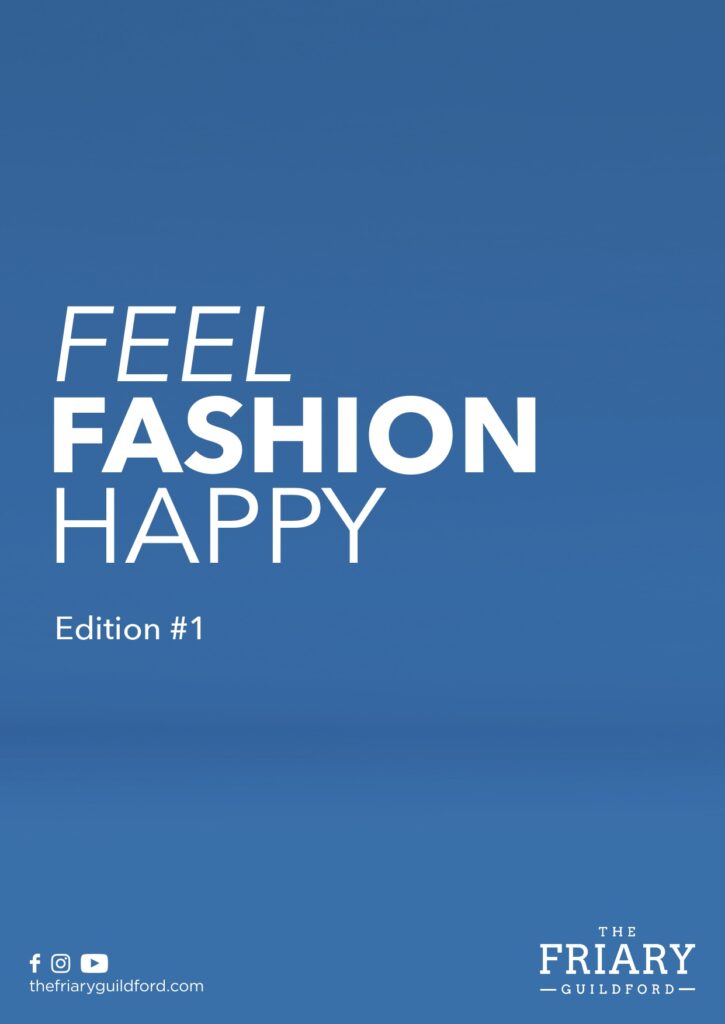 For a touch of creative inspiration, our AW23 Lookbook is also a must-see. Carefully selected products from our all your favourite brands showcase the latest trends hitting the rails, each serving as the perfect complement to your seasonal ensembles.
Thank you for joining us on this fashion-forward journey and let's all look and feel fashion happy this season!
Want to know more? Check out our Youtube channel where you'll find our Fashion Happy behind the scenes reels!
Stay in touch with us on our social media channels and share what makes you look and feel #FashionHappy. We'd love to hear from you!