Fashion — Enjoy A Purple Reign This Autumn/Winter
Purple is the perfect colour to add a touch of luxury and sophistication to your winter wardrobe. Wear it with confidence and let it infuse your outfits with regal joy.
How purple makes you feel royal and sophisticated
Purple is often associated with royalty, luxury, and power. According to colour psychologists, "Purple is the colour of royalty and luxury. It is also associated with mystery, creativity, and imagination."
Purple trend tips for Autumn/Winter
Clothing:
Embrace elegance by adorning yourself in the regal hue of purple. Whether you're heading out for a special occasion or a quick outing, it exudes a sense of style that commands attention. Pair it with understated elements to let it shine, or opt for a complete purple ensemble to make a bold fashion statement.
How to style purple:
No matter how you choose to style it, purple is a great way to add a touch of luxury and sophistication to your look. Here are a few tips:
For a cosy and stylish look, pair a purple turtleneck sweater with black jeans and brown boots.
For a more formal occasion, try a purple dress with black tights and heels.
To add a pop of colour to your outerwear, layer a purple puffer jacket over a black turtleneck and jeans.
For a casual look, pair a purple hoodie with blue jeans and white sneakers.
To accessorise, try a purple scarf, beanie, or gloves.
Embrace the regal hue this season! Including purple in your wardrobe guarantees you'll command attention and make a noteworthy impression. Therefore, feel confident in trying out different styles and enjoy the process!
Are you ready to add a pop of purple? Click HERE or on the image below to read our full catalogue.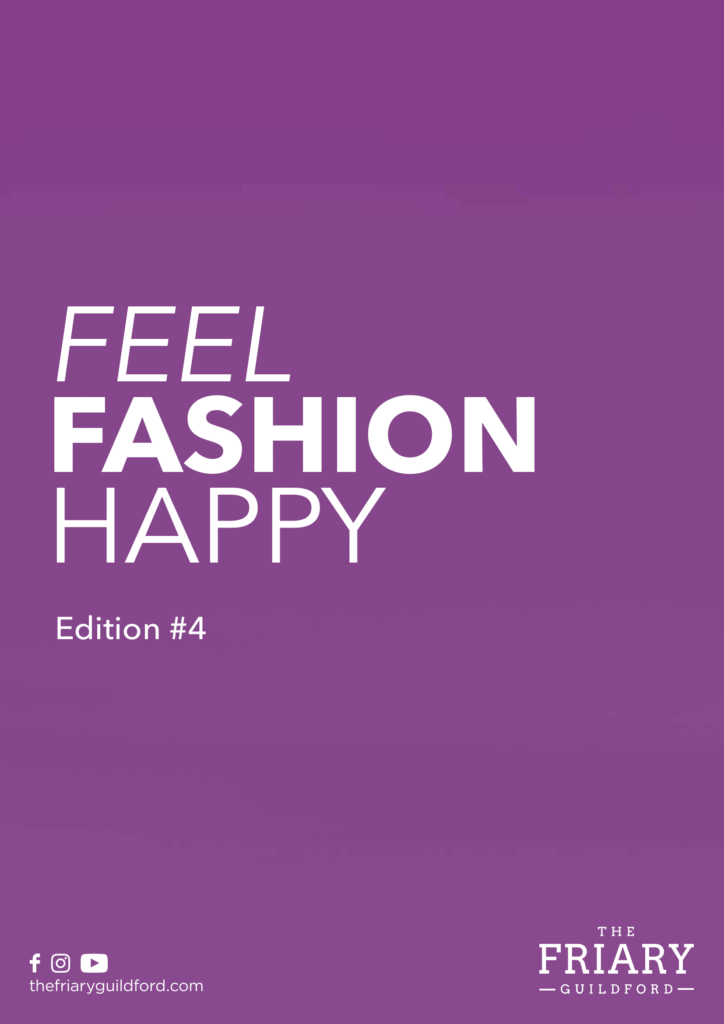 For a touch of creative inspiration, our AW23 Lookbook is also a must-see. Carefully selected products from all your favourite brands showcase the latest trends hitting the rails, each serving as the perfect complement to your seasonal ensembles.
Thank you for joining us on this fashion-forward journey and let's all look and feel fashion happy this season!
Want to know more? Check out our YouTube channel where you'll find our Fashion Happy behind-the-scenes reels!
Stay in touch with us on our social media channels and share what makes you look and feel #FashionHappy. We'd love to hear from you!