Fashion — Feel Energised in Orange this Autumn / Winter
As the days get shorter and the nights get colder, incorporating orange into your fashion can boost your spirits and help you turn your mood around.
How orange makes you feel energised and confident
Orange is a vibrant and energetic colour making its wearer feel confident and creative. According to colour psychologists, "Orange represents confidence, creativity, and joy. It is a warm and inviting colour that can evoke feelings of excitement and enthusiasm."
Orange trend tips for Autumn/Winter
Clothing:
Orange is a versatile colour that can be dressed up or down, depending on the occasion. Try an exciting bright orange coat to zap some warmth to your look or a burnt orange blazer for a sophisticated splash of confidence. Be ready to enthuse your outfit with some energy and creativity with orange accessories that will pop against muted tones.
How to style orange
No matter how you choose to style it, orange is a great way to add a touch of energy and excitement to your look. Here are a few tips:
Choose the right shade of orange. There are many different shades of orange, from warm and earthy to bright and citrusy. When choosing an orange shade for an autumn winter look, opt for a richer, more muted tone. This will help to create a more sophisticated and seasonal look.
Pair orange with other autumn winter colours. Orange complements other autumn winter colours such as brown, navy, black, and burgundy. You can create a monochromatic look by pairing orange with different shades of orange, or you can mix and match it with other autumn winter hues.
Layer your orange pieces. Layering is a great way to add warmth and interest to your outfit. You can layer an orange sweater over a white button-down shirt, or wear an orange scarf under a black coat.
Add accessories. The right accessories can really elevate your outfit and take it to the next level. When styling orange, try adding accessories in neutral colours such as black, brown, or white. This will help to balance out the look and prevent it from being too overwhelming.
Don't be afraid to turn up the heat and embrace orange. It is the perfect way to stay energised and feeling your best.
Are you ready to refresh your wardrobe? Click HERE or on the image below to read our full catalogue.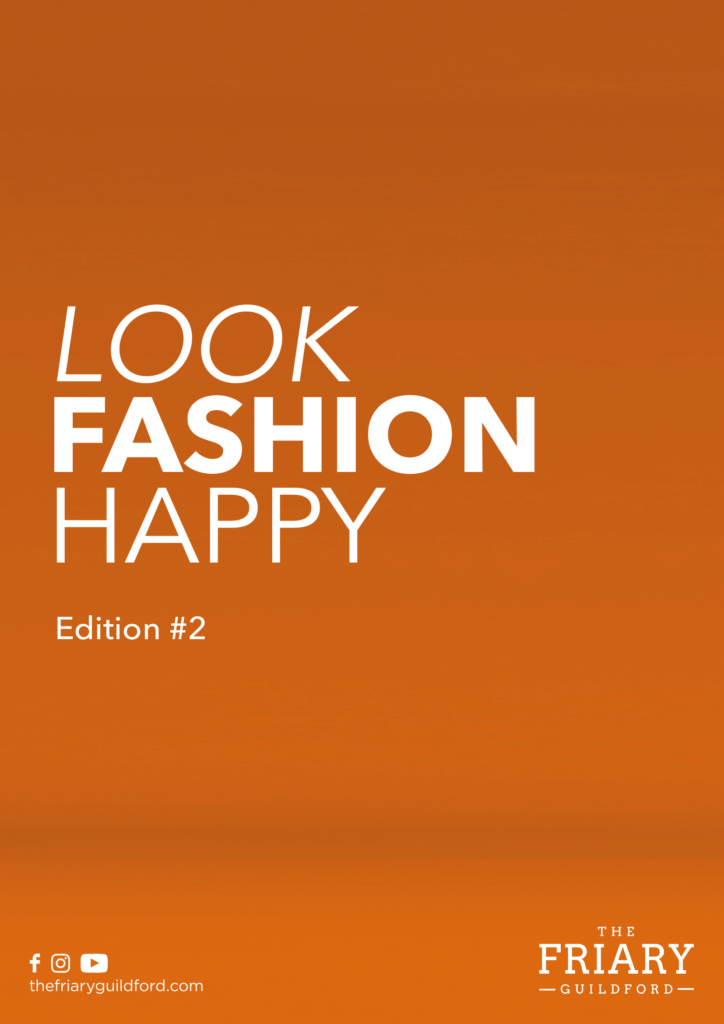 For a touch of creative inspiration, our AW23 Lookbook is also a must-see. Carefully selected products from our all your favourite brands showcase the latest trends hitting the rails, each serving as the perfect complement to your seasonal ensembles.
Thank you for joining us on this fashion-forward journey and let's all look and feel fashion happy this season!
Want to know more? Check out our Youtube channel where you'll find our Fashion Happy behind the scenes reels!
Stay in touch with us on our social media channels and share what makes you look and feel #FashionHappy. We'd love to hear from you!