Fashion — Bring yellow rays of happiness this Autumn/Winter
Yellow is the perfect colour to help bring back the summer sunshine and brighten up your wardrobe in these colder winter months. From tops to bottoms, yellow is infusing life and warmth into the fashion industry this season.
How yellow makes you feel happy and optimistic
Yellow evokes happiness, optimism, and warmth. According to colour psychologists, "Yellow is the colour of the sun, and it evokes feelings of happiness and optimism. It is also associated with creativity, energy, and intellect."
Yellow trend tips for Autumn/Winter
Clothing:
Whether you're dressing up for a special occasion or just running errands, there are many ways to style yellow. No matter how you choose to style it, yellow is a great way to add a touch of personality to your look. So don't be afraid to experiment and have fun with it!
How to style yellow
No matter how you choose to style it, yellow is a great way to add a touch of energy and excitement to your look. Here are a few tips:
Pair yellow with neutrals. It looks great when mixed with black or white as it stands out. For a classic look consider a yellow top with black jeans. For a more casual day in the park perhaps a yellow jumper with white chinos and trainers.
Use yellow in your accessories to your advantage. Got an outfit you love but it needs brightening up? Add a yellow scarf, earrings or belt and watch the splash of colour come to life.
Think about the occasion, if you're heading somewhere formal then go for a muted pale lemon kind of yellow and feel confident and sophisticated.
Start with a neutral base and let the yellow speak for itself. Use browns, beiges and stones to create a base that the yellow hat, coat or shoe can be bright and bold against.
Embrace the colour of sunshine this season! With yellow in your wardrobe, you're sure to turn heads and make a statement. So, don't be afraid to experiment and have fun with it!
Are you ready to refresh your wardrobe? Click HERE or on the image below to read our full catalogue.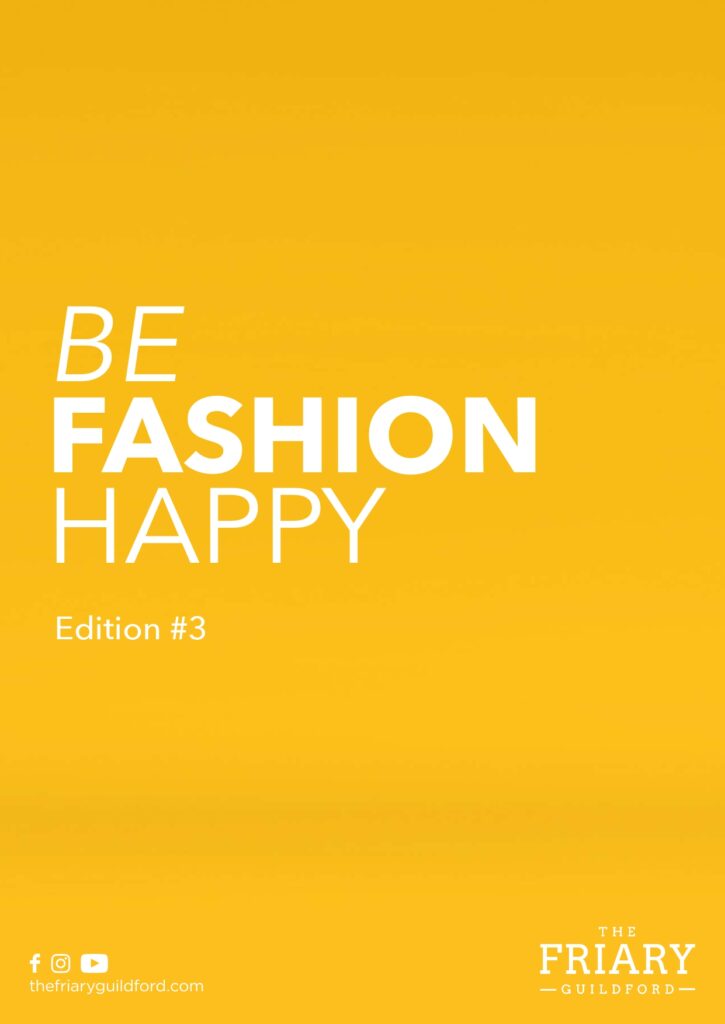 For a touch of creative inspiration, our AW23 Lookbook is also a must-see. Carefully selected products from our all your favourite brands showcase the latest trends hitting the rails, each serving as the perfect complement to your seasonal ensembles.
Thank you for joining us on this fashion-forward journey and let's all look and feel fashion happy this season!
Want to know more? Check out our Youtube channel where you'll find our Fashion Happy behind the scenes reels!
Stay in touch with us on our social media channels and share what makes you look and feel #FashionHappy. We'd love to hear from you!