News — We're a Finalist in the Experience Guildford Customer Service Awards!
Thank you! Thanks! Much Appreciated! Ta! Thanks a million! Cheers!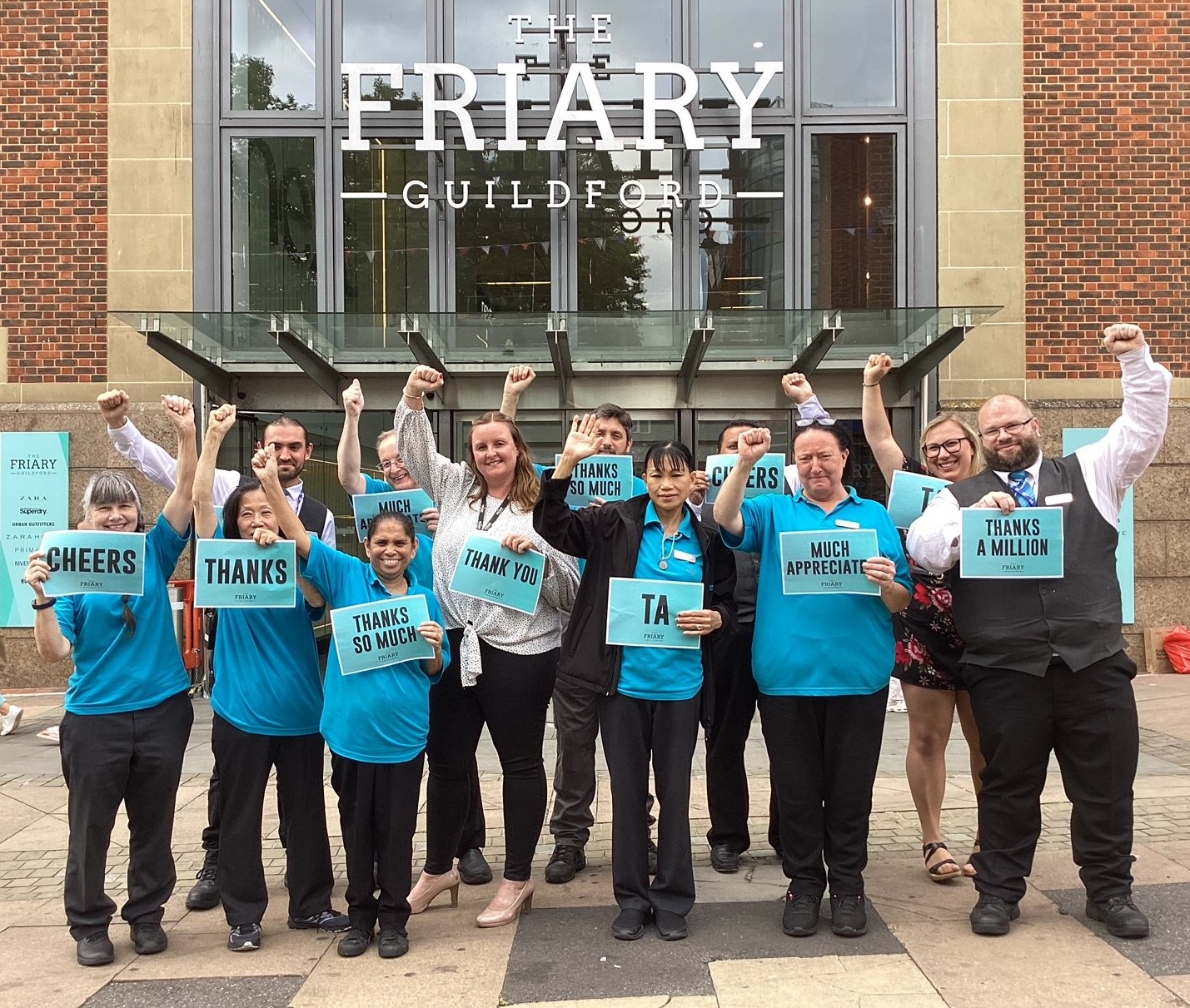 For the last six weeks, residents and visitors to Guildford have been busy voting for the businesses in the town that they feel go the extra mile in terms of providing great customer service as part of the Experience Guildford Customer Service Awards 2022. Now in their ninth year, the awards have become a key calendar event of the town, highlighting businesses that consistently put their customers first and covering the full retail and leisure mix. The Friary Guildford is delighted to have been shortlisted as a finalist in the 'Service Provider' category alongside other town centre organisations to include; Guildford Town Centre Chaplaincy, The Guildford Institute and White Lion Walk.
Words cannot describe how proud The Friary Guildford is to be nominated and everyone at The Friary Guildford would therefore like to give a big thank you to all those who voted for our amazing team… so fingers crossed now for a win at the awards ceremony on the 5th September!
Congratulations and good luck to all the finalists. Check out the full list of finalists here.