News — Experience Guildford Customer Service Awards
The Customer Service Awards are back!
Experience Guildford Customer Service Awards return this summer to champion and reward those that consistently go the extra mile to serve their customers.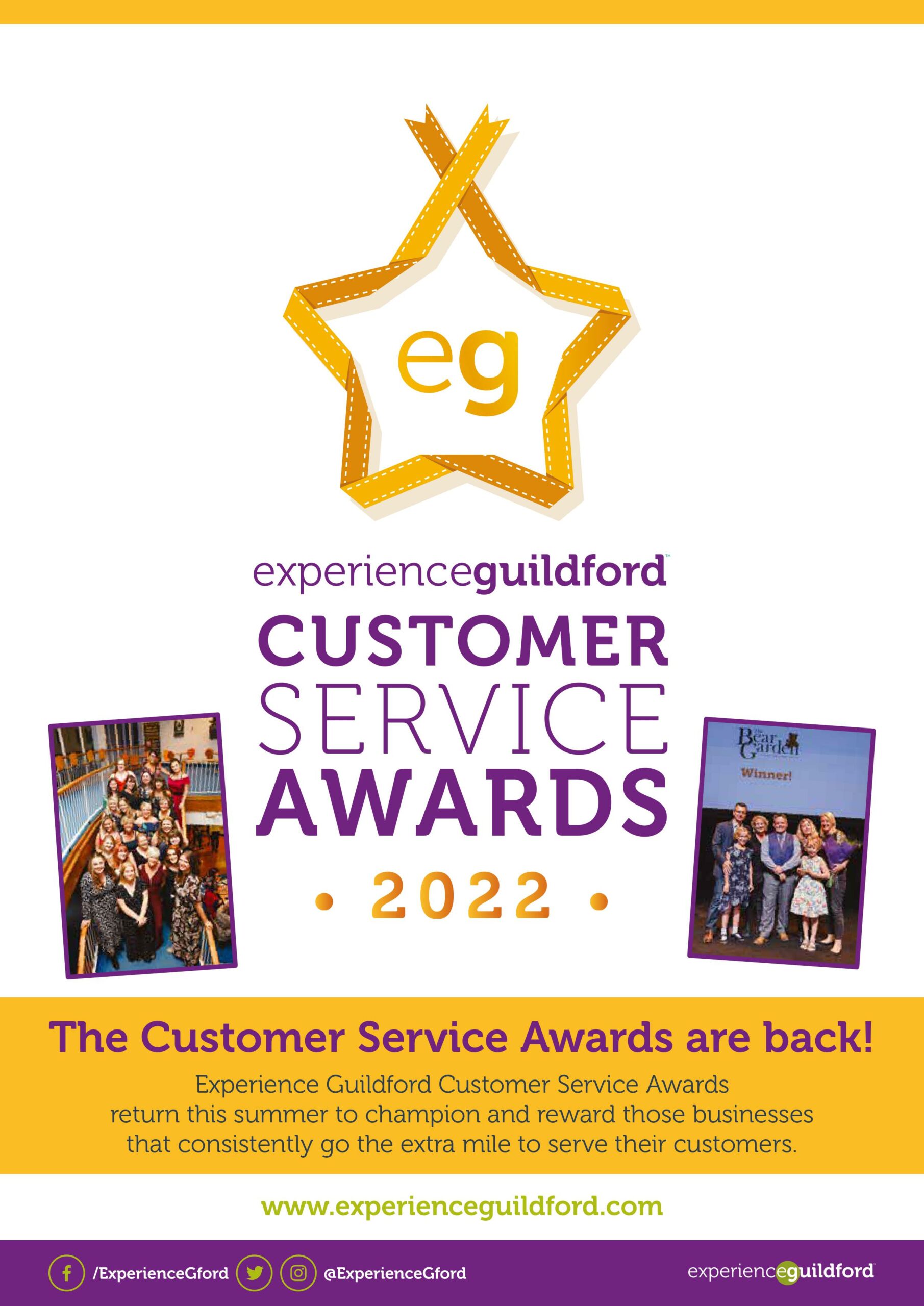 The categories for this year are:
• Leisure and Lifestyle
• Health & Fitness
• Hair & Beauty
• Service Providers
• Professional Services
• Pubs Bars and Clubs
• Coffee Shops
• Restaurants (Independent)
• Restaurant (National)
• Food on the Go
• Retail National (Small)
• Retail National (Large)
• Retail Independent
• Shining Star Award
The Shining Star category is designed for individual staff members whom you feel should be recognised for their outstanding contribution to the business.
If you think any of our stores or staff here at The Friary Guildford deserve to be nominated for the Customer Service Awards, please be sure to vote!
How to Vote
To vote, you simply need to text the word CSA followed by the store name or a member of staff's name and where they work to 88802.
VOTING OPENS ON 9th JUNE AND RUNS UNTIL 24th JULY.
Once voting has closed, a shortlist will be announced ahead of the final results being announced on 5th September.