News — Now that's what we call essential!
With 'non-essential' shops finally open once more, we thought it was the perfect opportunity to give some inspiration for when you next visit!
The party don't start 'till you walk in…
Although it has been a challenging time for everyone over the past year, we're hopeful that things will start to get better from here. Now that 6 people from 2 households can meet outdoors, it calls for one thing, a party! Whether you invite a couple of friends or family round to your garden or you organise a get together in a park, it's bound to be a day full of happy celebrations!
Since events have been a thing of the past, we say that from now on, too much is never too much! Make a fuss and decorate your setting with a giant rainbow balloon from Clintons, not only will guests know from the get go that you mean business, but it would also make a cute selfie spot for socially distanced photos!
Whether you'll be celebrating with adults or kids, the Scavenger Hunt Game or 90's Bingo Game, both from Oliver Bonas, are great for keeping everyone entertained for hours. There's nothing better than having fun together over games! If your party guests are more into music than traditional party games, the Pioneer DJ DDJ-400 2-Channel DJ Controller is the perfect alternative. Your parties will never be the same again!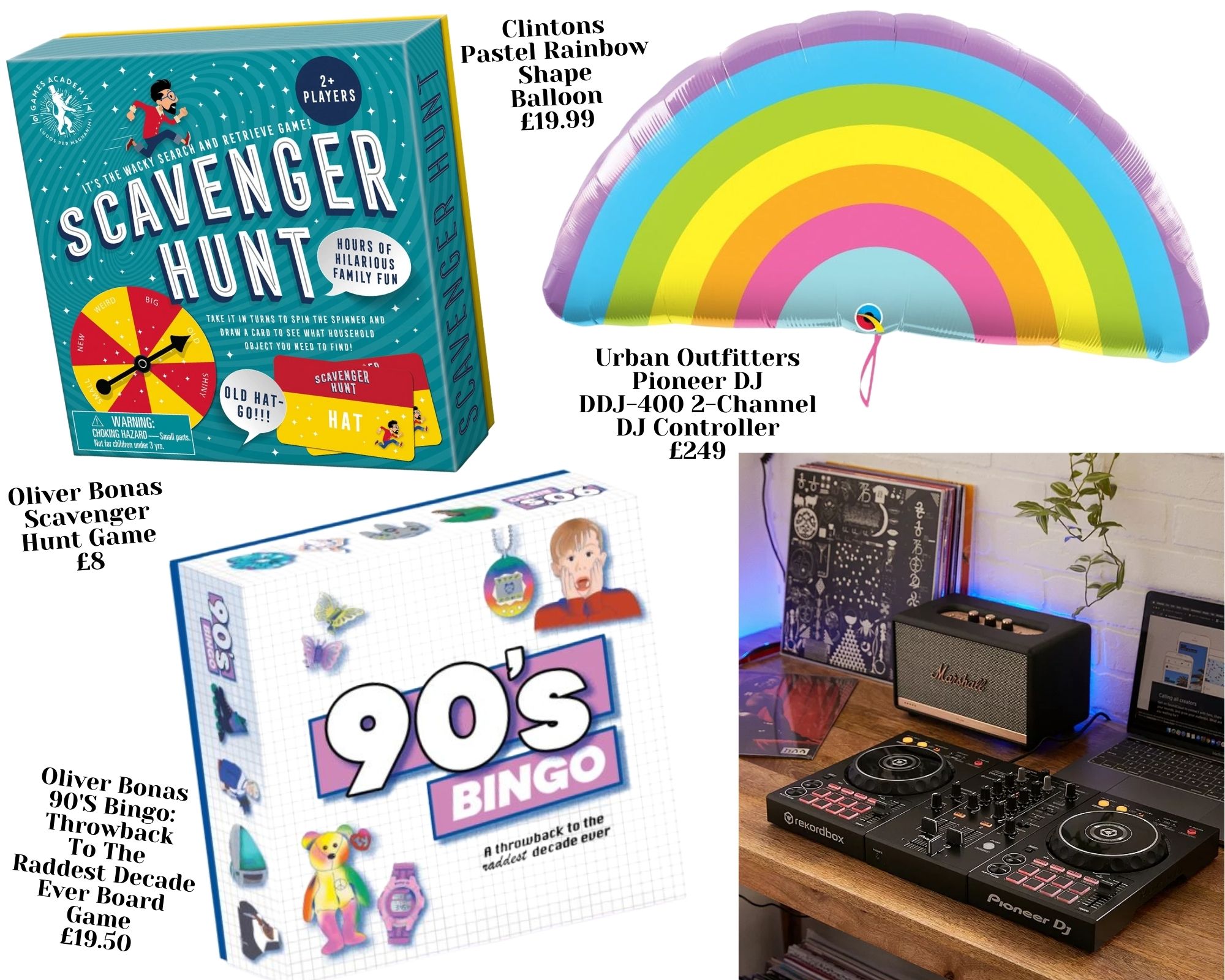 Adventures Await
Now you might be thinking, 'I've done enough walking the past year to last me a lifetime!', but we want to get you excited for proper adventures, ones that you haven't been able to go on recently. Stay local restrictions have now been lifted which means it's time to venture to new places and make new memories.
First things first, we think you deserve to treat yourself to a brand new pair of trainers and a backpack that you can take with you wherever you go and know they'll be reliable. The Adidas u_path run trainers from schuh are so comfy that you'll feel like you're walking on air, and the Detroit Classic Tarp Rucksack from Superdry is the perfect size to fit all your adventure essentials. One thing you should never be without on your adventure is a trusty water bottle. Typo have a wide selection of prints to choose from, including this adorable bumble bee one.
If you want to document your travels we highly recommend investing in a Fujifilm Instax Mini from Urban Outfitters. You can capture all of your exciting adventures and print them out there and then to keep with you wherever your travels take you next.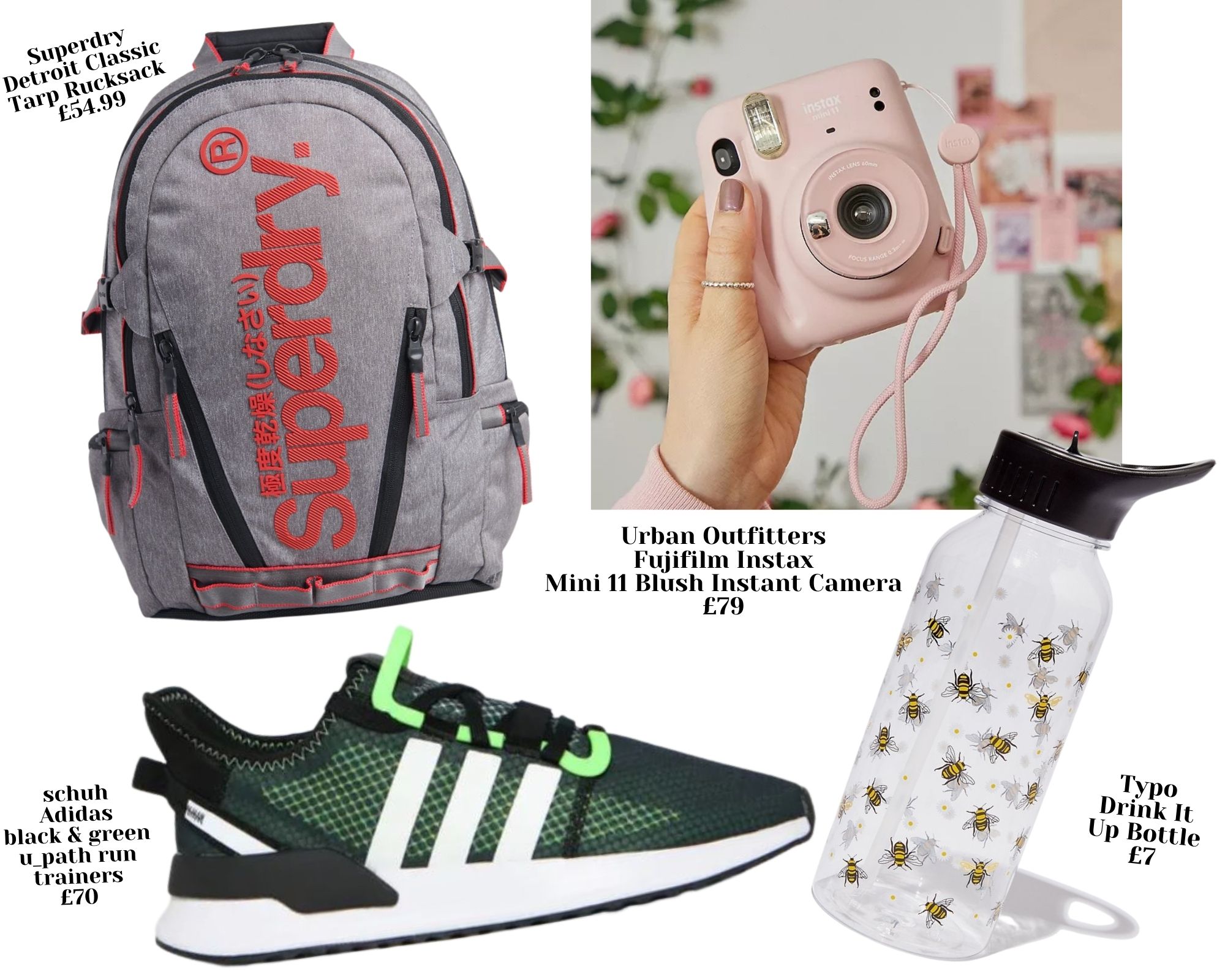 Wardrobe Refresh
If the thing you've been missing the most during lockdown is a shopping trip, we feel you! We are SO excited that our fashion retailers have re-opened their doors once again, and we're even more excited for all the latest spring styles! Whether you're after a new dress, a cute top and trousers, a new pair of shoes or a lightweight jacket, our stores have got you covered.