News — Movie Emoji Quiz
To keep you entertained over the May Bank Holiday weekend, we shared with you a movie emoji quiz on our Facebook, Instagram and Twitter pages.
For those of you who had a go at the quiz, whether by commenting on our social posts or sending it to friends and family to play against, we're sure you're eager for the correct answers!
So here you are, the clues and answers are below…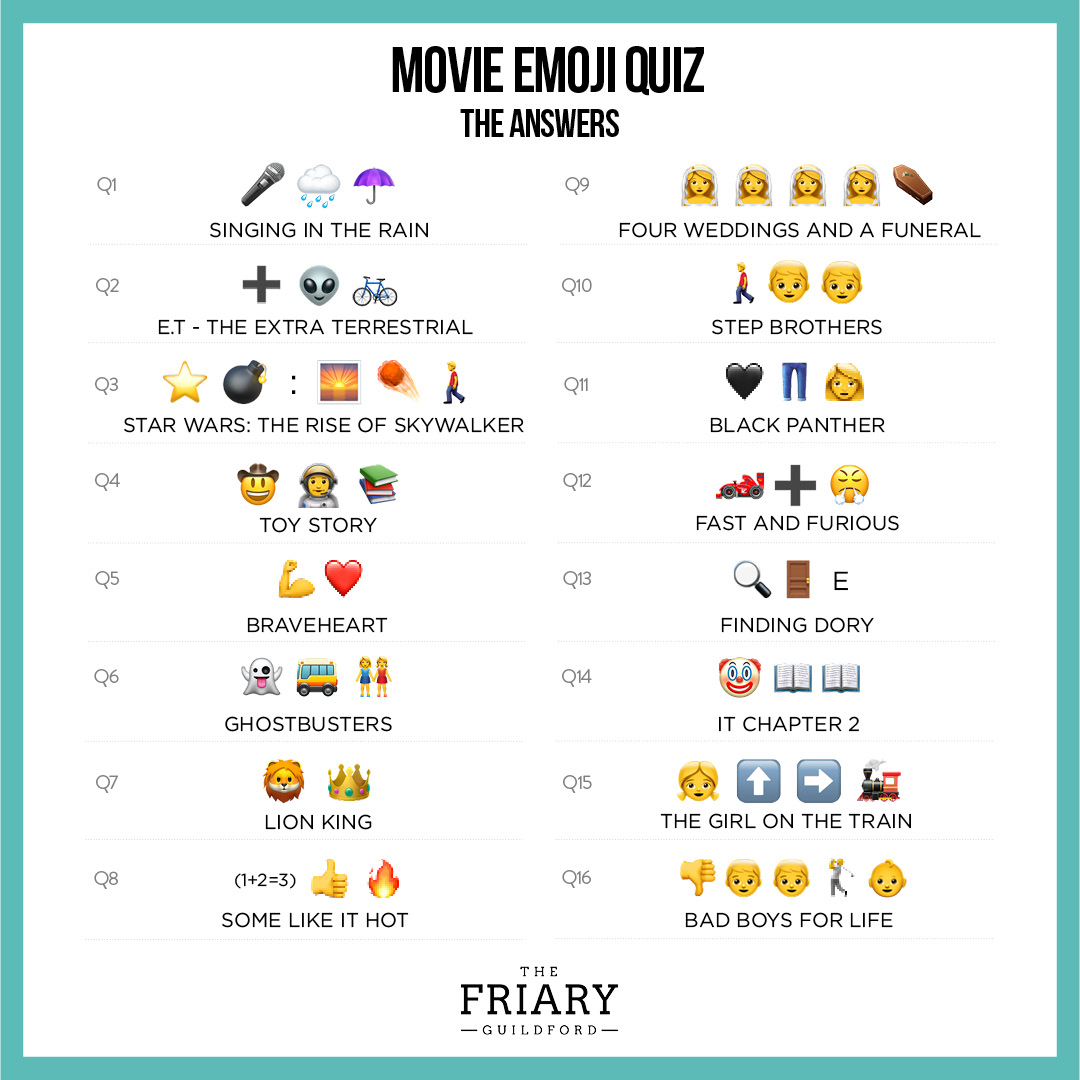 How did you do? We'd love to hear how many you got correct over on our social media pages!