News — Mental Health Awareness Week 2021
Hosted by the Mental Health Foundation, this year's Mental Health Awareness Week will focus on Nature and will take place from 10-16 May 2021.
It has been evidenced that access to nature is crucial for our mental health, and millions of people re-discovered this during the COVID-19 lockdown.
We're supporting Mental Health Awareness Week 2021 by ensuring everyone is able to share in the natural world and experience the mental health benefits that come with it. Check out our list of themed activities below which include lots of great ways for you to get involved. Plus be sure to keep an eye on our Facebook, Instagram and Twitter pages for daily posts throughout the week!
• Local Nature Walks
It's suggested that walking for 30 minutes a day is a great way to improve or maintain your overall health, both physical and mental. Some days this task may seem easier than others, but if you're in need of a little motivation or encouragement, walking with others can turn what feels like exercise into an enjoyable social occasion.
So for our first Mental Health Awareness Week activity, we've created three local nature walking routes for you to try, whether alone or with company. The routes include:
The Friary Guildford to St Catherine's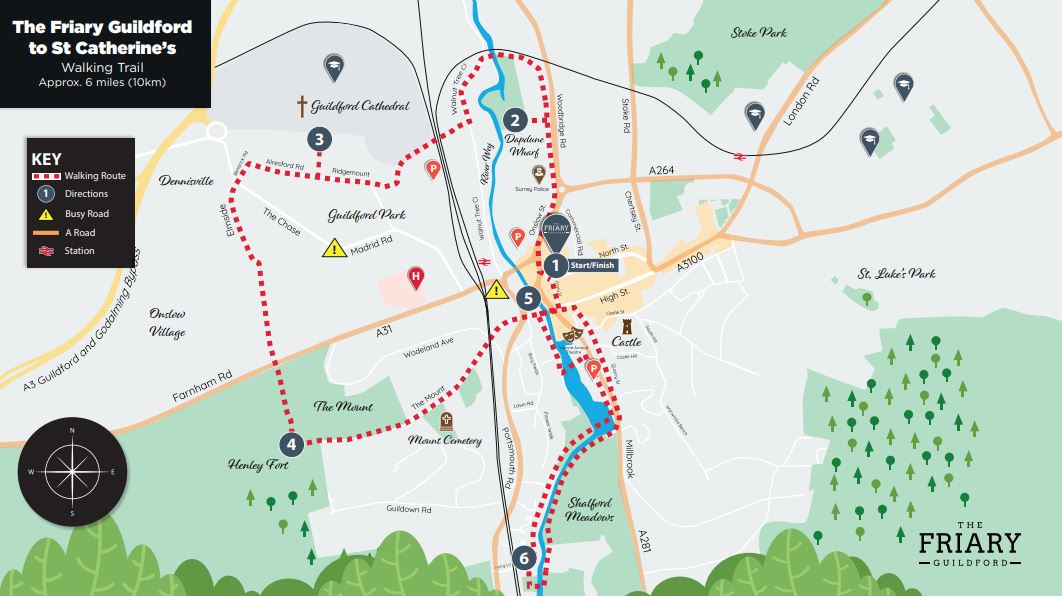 The Friary Guildford Town & River Walk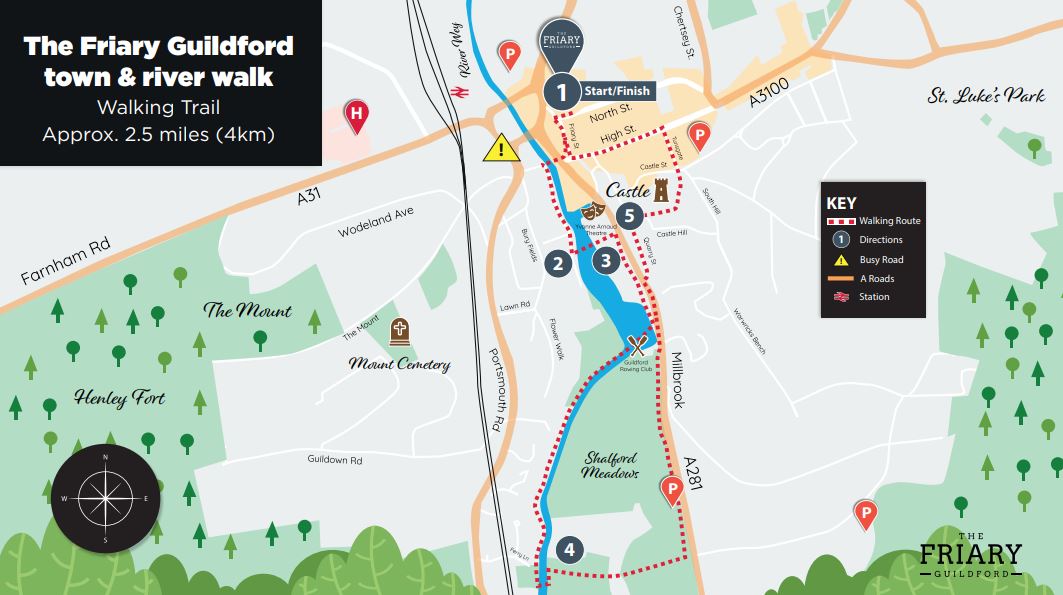 The Friary Guildford Historical Walk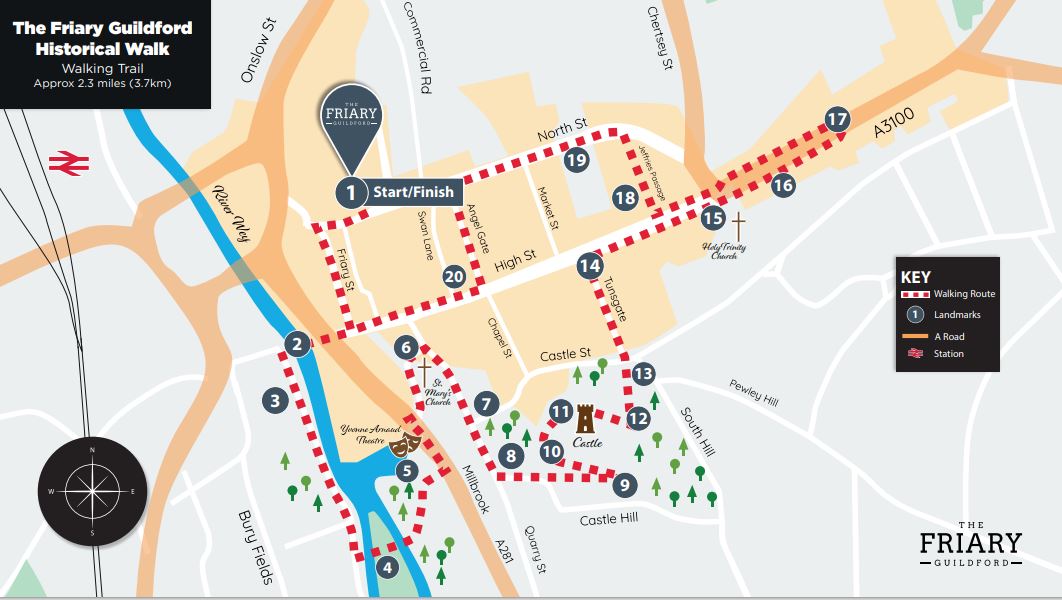 For full directions of all routes, click here.
• Nature Scavenger Hunt
Whilst you're out and about on your local nature walk, why not task yourself with completing a scavenger hunt? From insects and flowers to rocks, trees and everything in between, it will provide you with hours of fun.
Our nature scavenger hunt is a great way of connecting with the natural surroundings and for having a break from day-to-day life. So take a deep breath, forget about any worry or stress and enjoy your time with nature.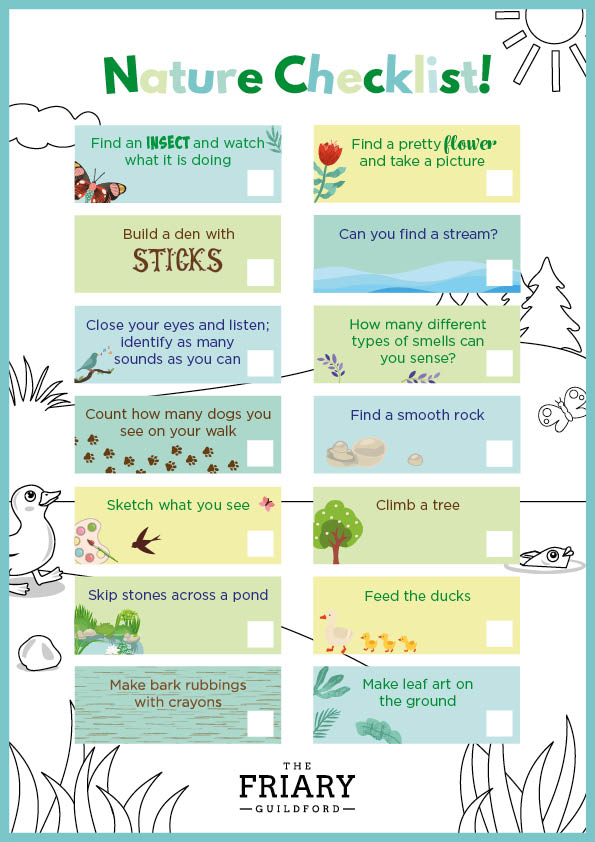 To download and print the scavenger hunt at home, click here.
• Wellbeing Playlist

If getting outside into nature is difficult for you, we've put together a playlist of some virtual soundscapes of nature so that you don't miss out on the benefits that music and nature have on your wellbeing.
Whether you're in the garden or in front of the window, sit back, relax and press play. The tranquil sounds will soon transport you somewhere far, far away. Will it be a tropical beach, a rainforest or a meadow field? Wherever your happy place is, enjoy!
• Sunflower Seed Giveaway
Look out for our beautiful sunflower display on Level 2 next to Urban Outfitters and help yourself to a FREE sunflower seed packet*. Take it home with you and then get outdoors to grow your very own sunflower.
We'd love for you to show and tell your growing successes by sharing your photos with us on social media.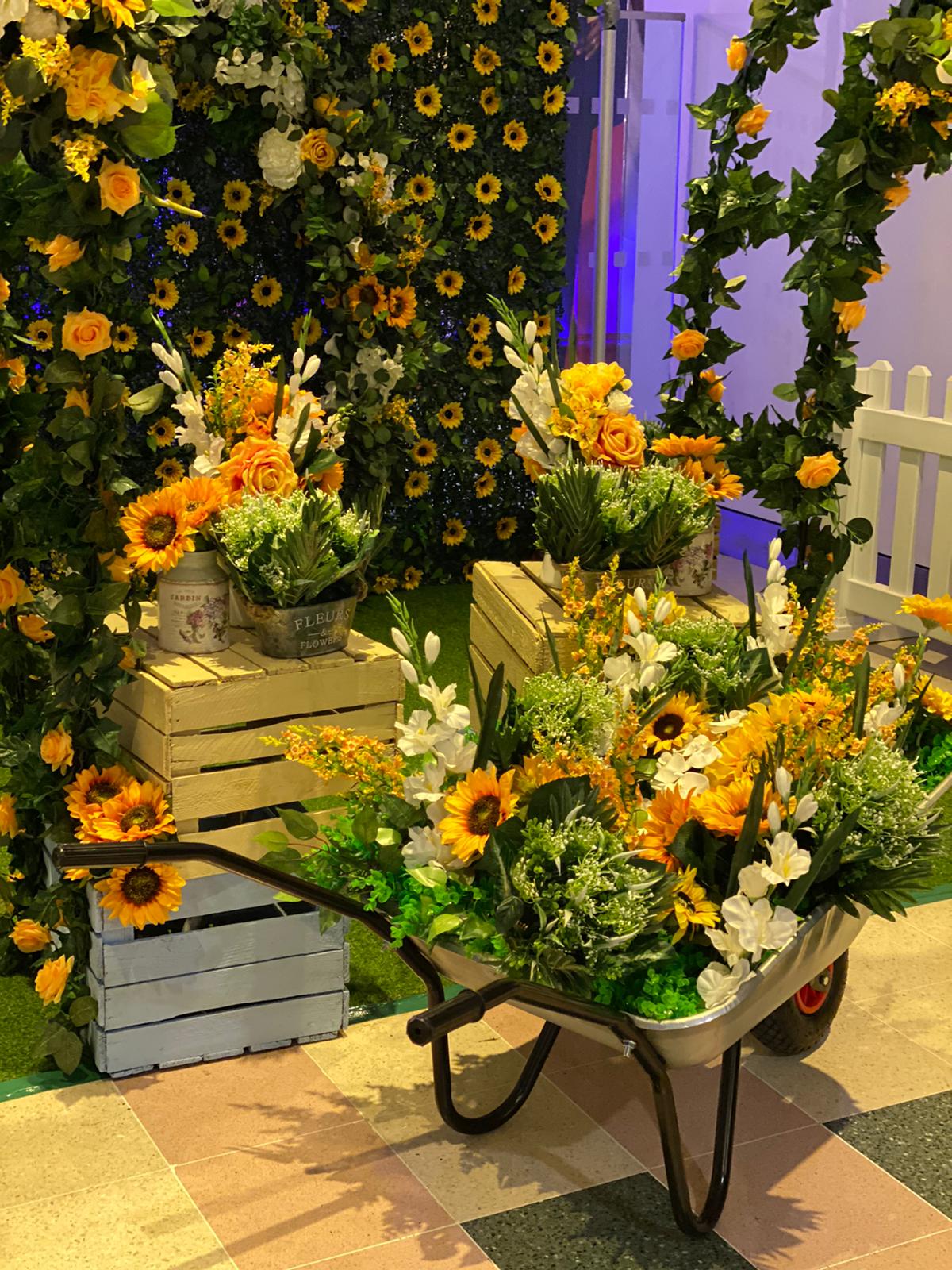 *T&C's apply. Remember, clean hands are safe hands. One per person. While stocks last.