News — Home Fitness for Everyone
The term 'home sweet home' may seem like a distant memory to those of you who have been at home for the past few months. But we believe in finding a positive from every negative. So, rather than sitting around feeling bored and wondering what to do with yourself, we think it's time to get up, get moving and get that smile back on your face!
It's a well-known fact that exercise increases your level of endorphins, which are natural mood lifters, and we could all do with this now more than ever! Your local gym might be shut, exercise classes cancelled and family walks put on hold, but that doesn't mean you have to say goodbye to fitness, it just means you have to welcome it in a new light.
We've put together a list of ideas to help you keep fit around the house. Whether you live alone, with a partner or with family, there are plenty of ideas to keep everyone active and happy over the coming weeks at home.
Fitness for One
1. Set yourself the daily challenge of walking up and down the stairs at least 10 times. Climbing stairs activates your core muscles in your legs, including hamstrings, quads, calves and gluts. As a result, your legs will become stronger and your movement will be enhanced. Walking up and down a flight of 10 to 12 stairs will burn between 2 to 5 calories, so do this 10 times and that's 20-50 calories burned without having to make too much effort. If this seems like a boring workout, why not make it more fun by releasing your inner child and using your imagination. Will you be climbing a mountain? Walking up to the attic of a haunted mansion? Or ascending up the tallest building in the world? Whatever approach you choose to take, it's a simple but effective workout that can be done daily.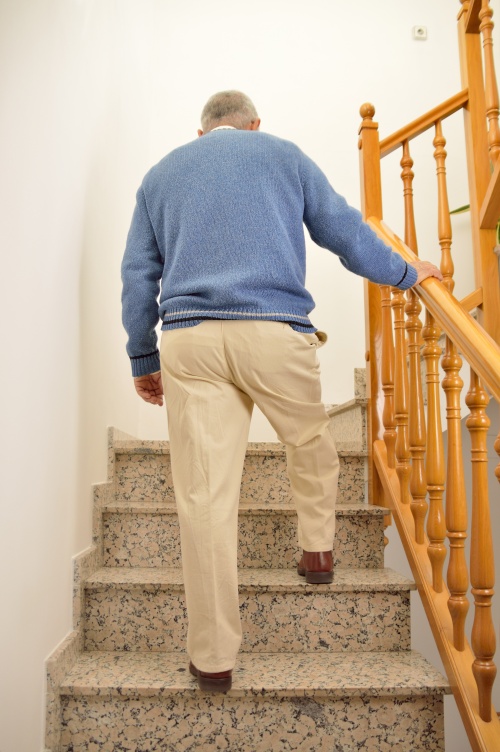 2. No access to weights? No problem! Use objects found around the house or food items instead! For a full arm workout, choose six moves from the list below and do each for 10 reps, then continue to the next move. Do three to four sets of all six exercises. For more information on each move and video inspiration, click here:
• Biceps Curls
• Curtsy Lunge With Biceps Curl
• Upright Row
• Rear Delt Fly
• Triceps Kickback
• Overhead Triceps Extension
• Triceps Dips
• Plank With Biceps Curl
• Plié Squat With Curl
• Write Your Name
• Dumbbell Floor Press
• Lying Overhead Triceps Extension
• Single-Arm Dumbbell Floor Press
• Alternating Dumbbell Floor Press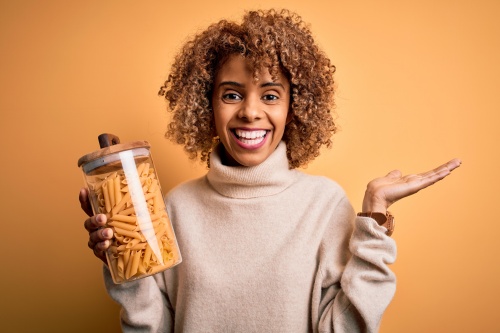 3. Dancing is a whole-body workout that's actually fun. It's good for your heart, it makes you stronger, and it can help with balance and coordination. So put on a feel-good playlist and dance your heart out! Whether it's Strictly Come Dancing worthy or just a bit of fun, why not record yourself and share it on social media so all your friends can see?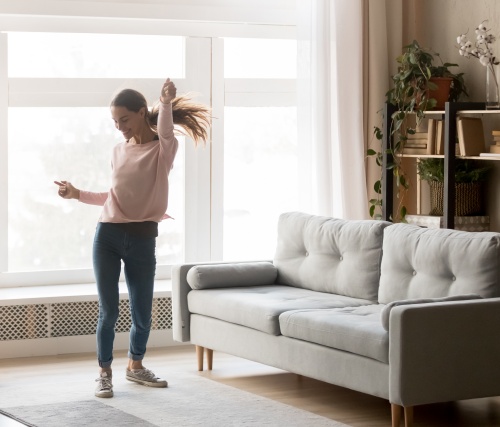 Fitness for the Whole Family
1. If you're looking for ways to keep the whole family active, there's no better way than doing it through a game. Challenge your partner, parents or kids to see who can do the most star jumps in a minute. The winner gets to choose a film to watch!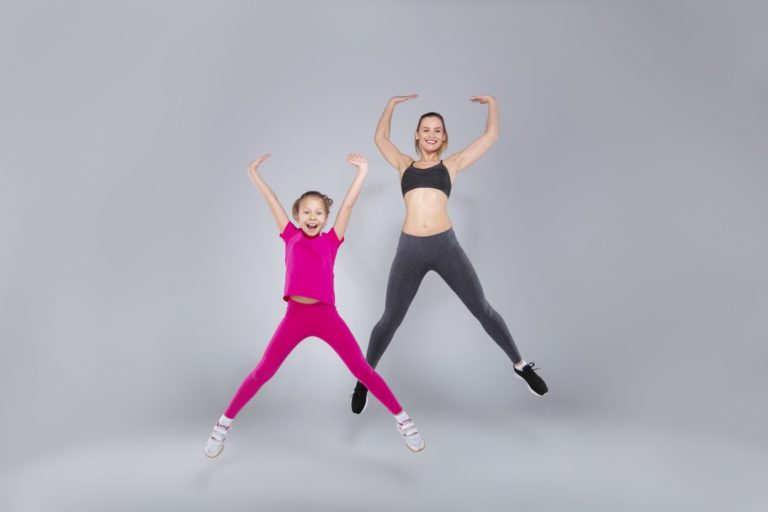 2. Games are going to be at the forefront of family life for the foreseeable, but rather than always playing the same board game, why not dedicate a weekly games night to something a bit more active. If you thought Charades were only fun at Christmas, you're wrong! Charades are a great way to get the family moving whilst having fun doing so. Plus, you can even get the wider family involved via FaceTime to make it feel like you're all together.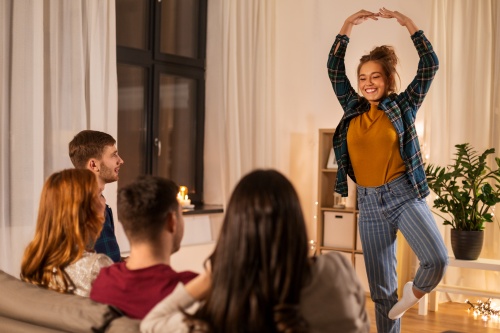 3. Keeping your joints active when you're sitting around for a long time is key. Start off by using your fingers and toes to draw every letter of the alphabet in the air, and then turn it into a game and draw a word that someone has to guess.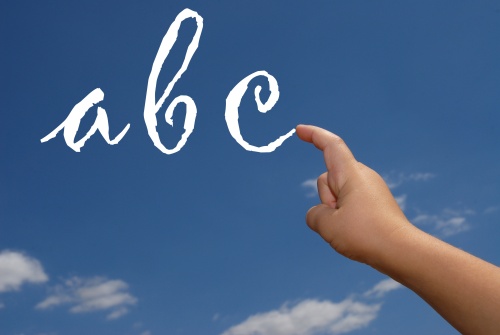 4. With Easter just around the corner, it's the perfect time to start practicing your hunting skills! Take it, in turn, to choose an object to hide around the house, the first person to find it gets to choose the next game to play.