News — Healthy Eating Week
The British Nutrition Foundation's Healthy Eating Week will run from Monday 13 to Friday 17 June 2022. 
The week is all about connecting people, food and science, for better nutrition and healthier lives. The BNF work with experts across the nutrition and food community to provide impartial, evidence-based information, education and expertise, motivating people to adopt healthy, sustainable diets – for life.
The Friary Guildford is proud to join the likes of Tesco, Marks and Spencer, Waitrose & Partners, Quorn Foods, innocent drinks and many more in supporting Healthy Eating Week 2022.
This year the main message for the Week is, Eat well for you and the planet! Each day of the Week there will be a different theme:
Monday:
Focus on fibre – Have more wholegrain foods, fruit and vegetables, beans, peas and lentils

Tuesday:
Get at least 5 A DAY – Have at least 5 portions of a variety of fruit and vegetables every day

Wednesday:
Vary your protein – Eat a wider variety of protein foods and choose plant protein sources more often

Thursday:
Stay hydrated – Have about 6 – 8 drinks a day and choose reusable or recyclable drinks containers

Friday:
Reduce food waste – Aim for the right amount when you shop, cook and eat to avoid throwing food away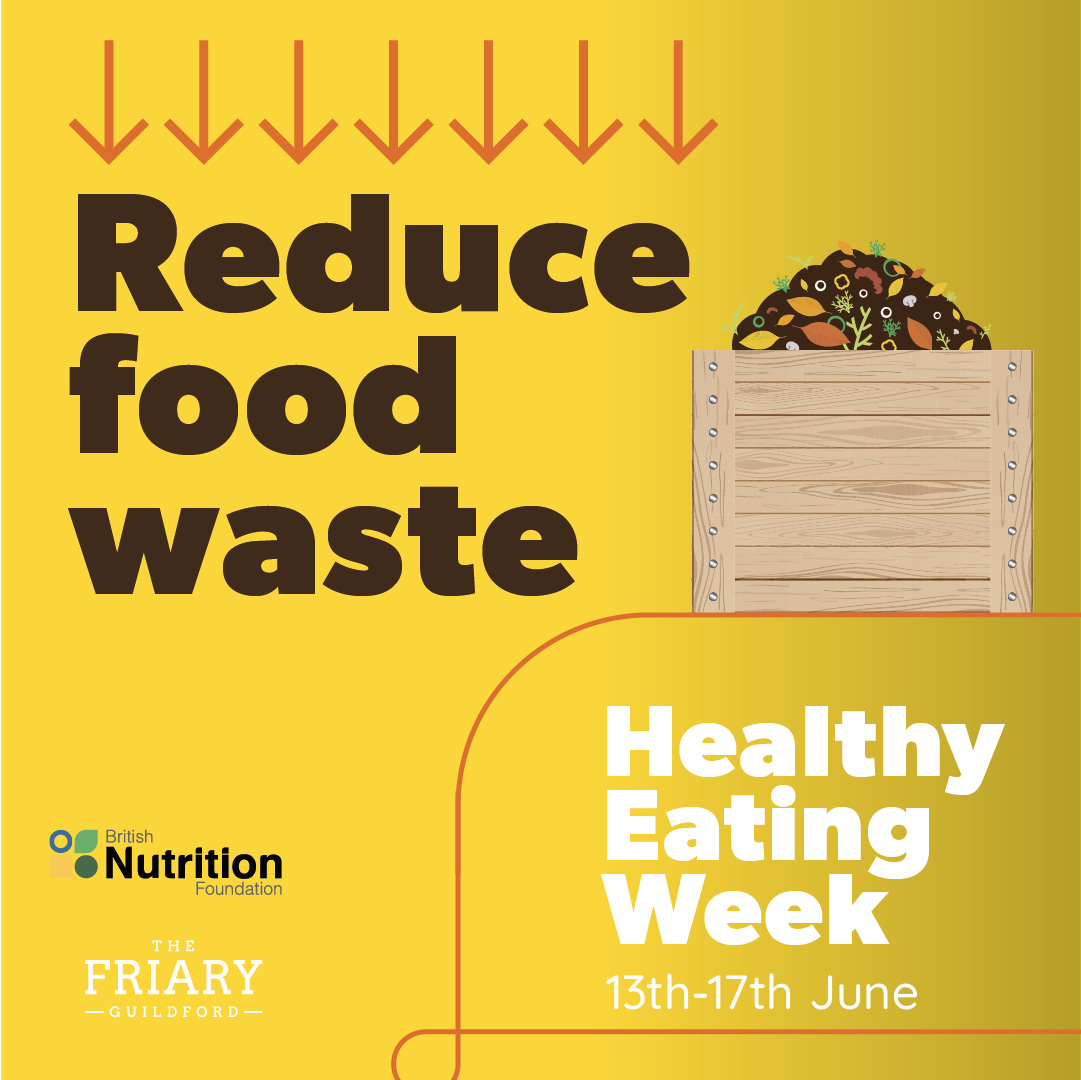 Recipes
Click here for a selection of tasty recipes you can try during Healthy Eating Week.
Download your own resources at home
Whether you're a parent or school teacher who wants to reward your children for eating healthy, you're an employer/employee that wants to introduce a cooking club or you simply want to learn more about health and nutrition, there are tons of great resources on the BNF website.