News — Guildford Nature Walks
Hosted by the Mental Health Foundation, this year's Mental Health Awareness Week will focus on Nature and will take place from 10-16 May 2021.
It has been evidenced that access to nature is crucial for our mental health, and millions of people re-discovered this during the COVID-19 lockdown.
We're supporting Mental Health Awareness Week 2021 by ensuring everyone is able to share in the natural world and experience the mental health benefits that come with it.
It's suggested that walking for 30 minutes a day is a great way to improve or maintain your overall health, both physical and mental. Some days this task may seem easier than others, but if you're in need of a little motivation or encouragement, walking with others can turn what feels like exercise into an enjoyable social occasion.
So as one of our Mental Health Awareness Week activities, we've created local nature walking routes for you to try, whether alone or with company.
See the nature walks below complete with directions.
The Friary Guildford to St Catherine's (To download and print at home, click here)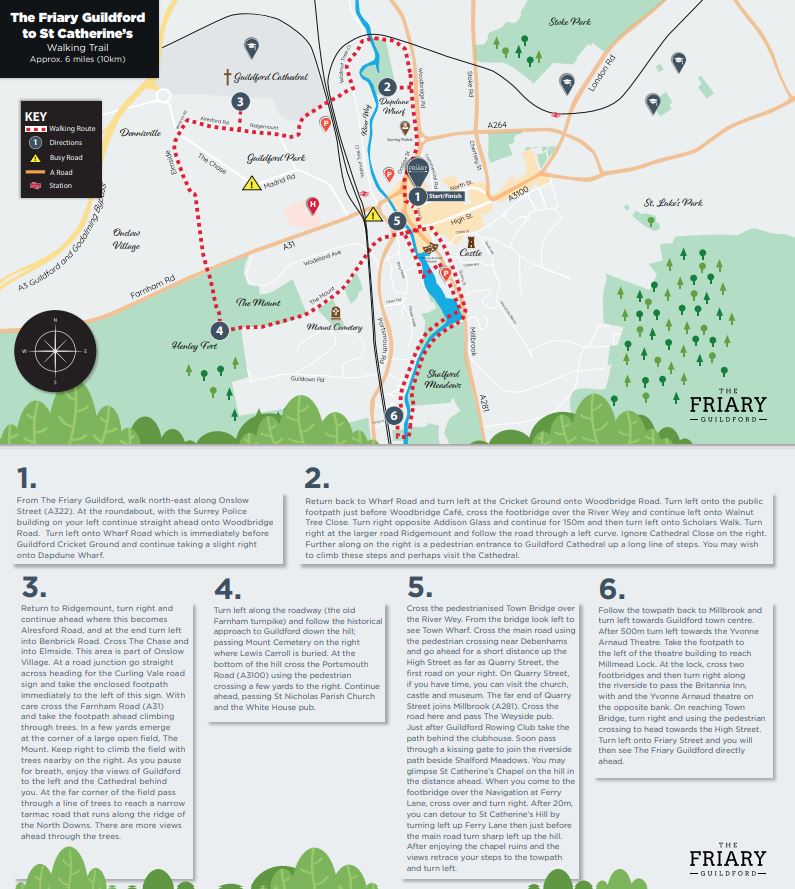 The Friary Guildford Town & River Walk (To download and print at home, click here)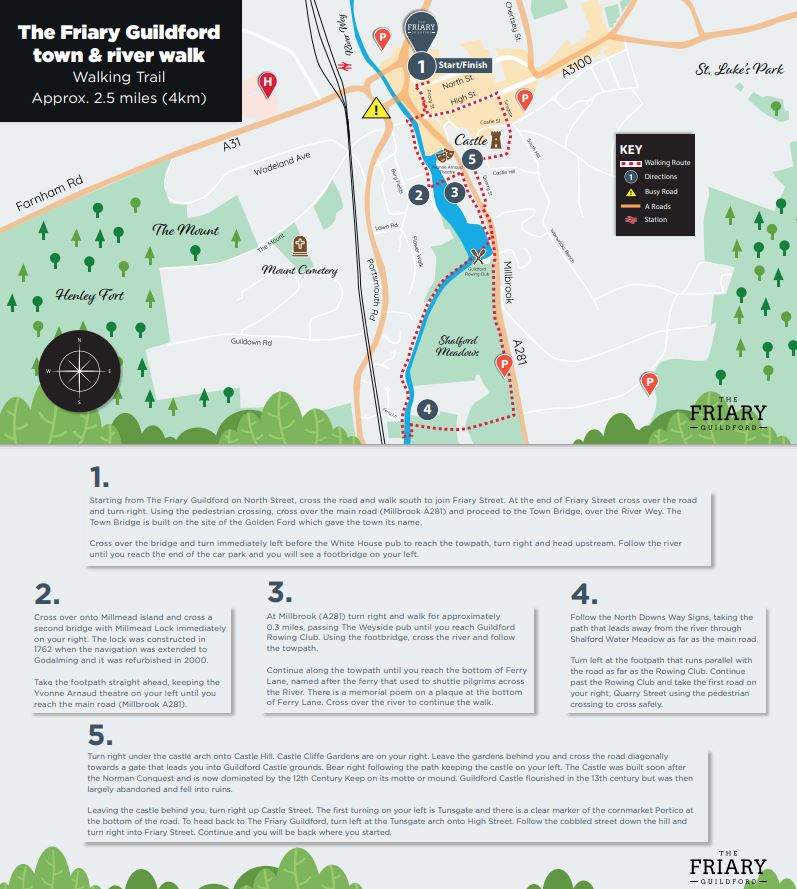 The Friary Guildford Historical Walk (To download and print at home, click here)