News — Find Your Fragrance Match
What is Fragrance Match?
Fragrance Match is a quiz built by The Fragrance Shop to help make shopping for fragrance easier and simpler. Based on their expertise in fragrance, you can find the perfect fragrance whether you're shopping for yourself, or somebody else through this quick and easy quiz.
Fragrance Match launches in-store on Wednesday 14th October and is live online now.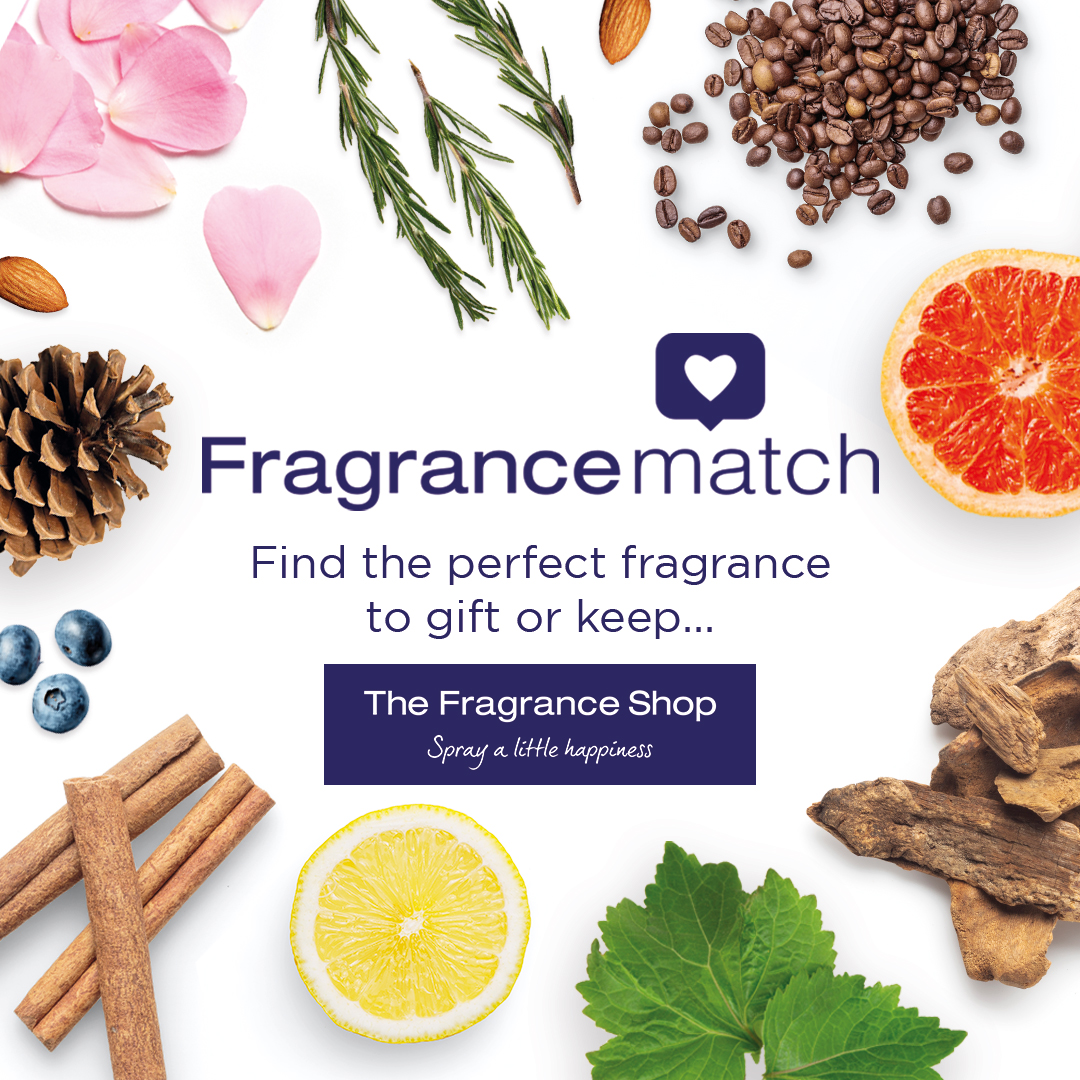 How does it work?
1. The Fragrance Shop will begin by asking why you're looking for a fragrance – is it for yourself or for someone else?
2. You will then go on to answer a few simple questions about yourself or that someone special you're looking to gift, based on previous scents, taste, preference, price point etc. to find the perfect fragrance here
3. They use their expert algorithms in the background based on the questions and answers to find the best match for you to gift or keep.
4. They'll show you three fragrances at the end (one wild card) based on all the above (but you can request to refresh and see more options) as well as your fragrance persona.
5. The fragrance persona tells you what type of fragrance personality you are – making the whole quiz that little more fun!
6. You can then share your results, your persona and, of course, purchase the matches on The Fragrance Shop website or pop into store to try them out before you buy (samples are provided in a safe, Covid-compliant way, of course!)