News — Every Poppy Counts
Every poppy makes a difference.
Like so many things this year, the Poppy Appeal has had to adapt to the threat of Covid-19. Bearing this in mind, The Royal British Legion have unveiled a range of new ways for people to show their support remotely.
From donating for poppies through the post, donating online, or displaying a poppy in your window, there are many ways to support the Poppy Appeal from home in line with Covid-19 restrictions.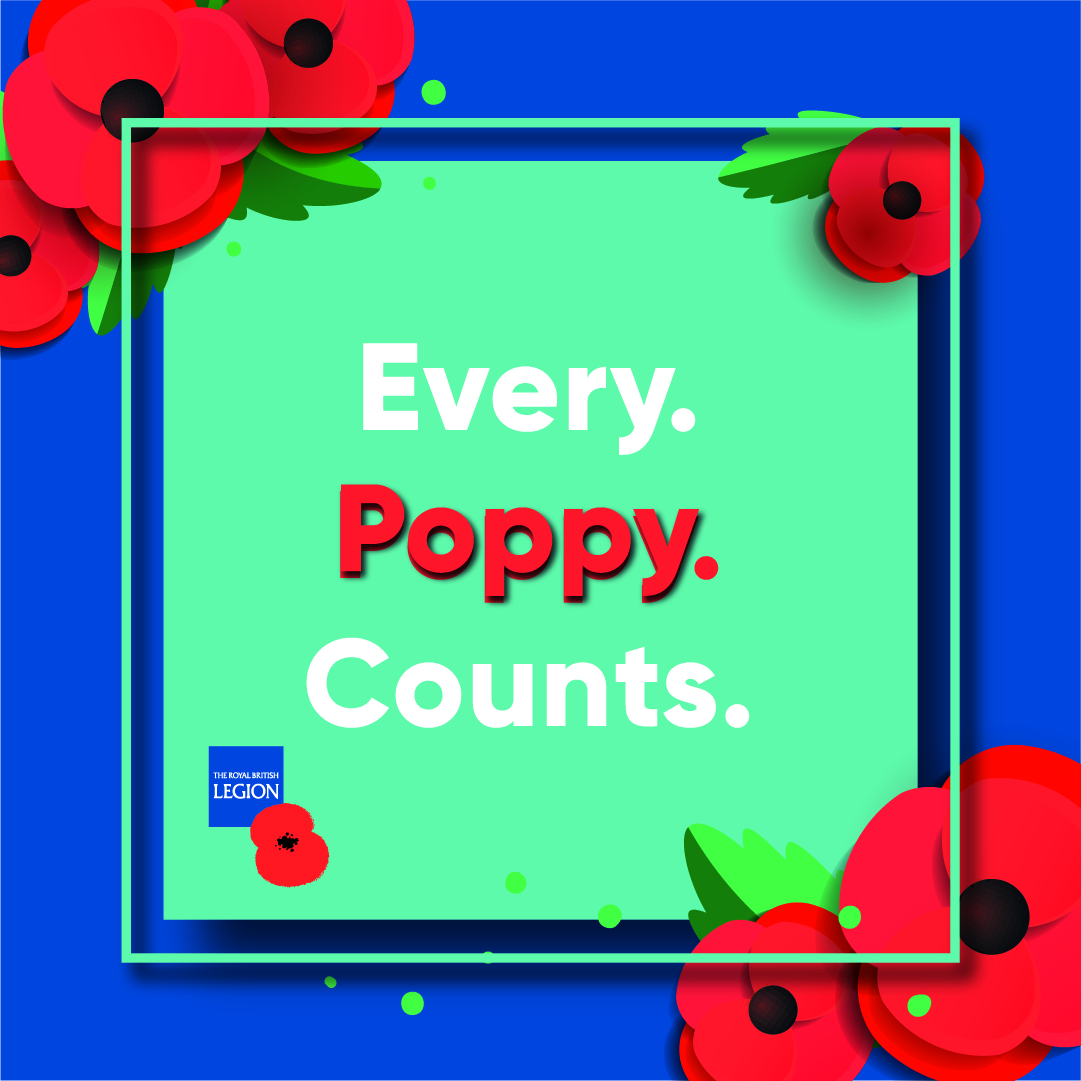 Find out ways to get involved here.
Support from your home with a colour in Poppy poster – donate and download your poster here.