News — Back to School Shop
The new school year will be here before you know it, so although the kids may still be on their summer holidays, there's no time like the present to start getting them kitted out ready to start their new adventure.
Walk the Walk
One of the trickiest back to school purchases is shoes. What they like may be very different from what they're actually allowed to wear to school, so we've handpicked our favourite shoes and trainers that are both stylish AND suitable. Now all you need to do is get their feet measured to see how much they've grown over summer!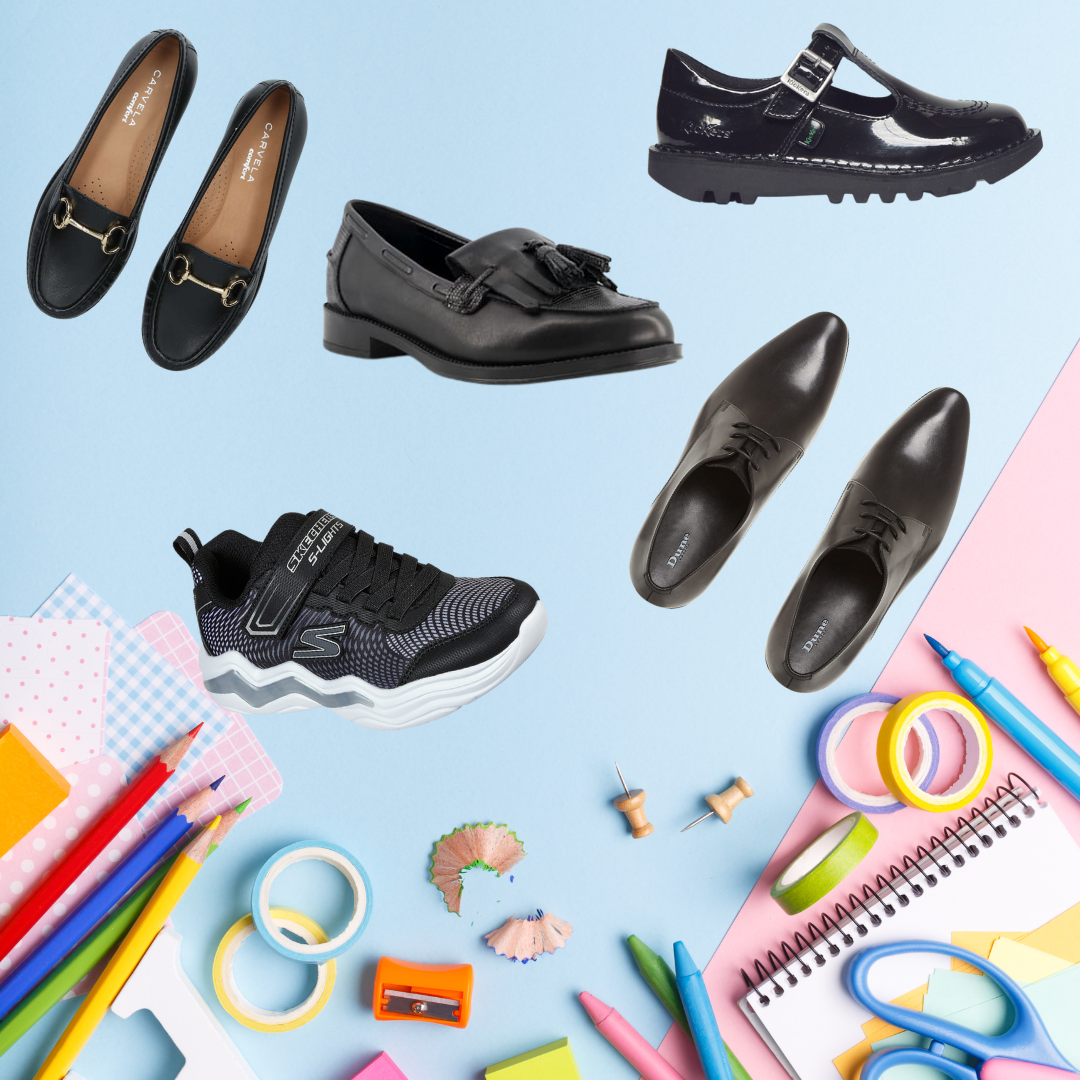 Dune – Apron Tassel Loafers – £75
Dune – Leather Shoes – £85
Kurt Geiger – Carvela Comfort – £119
schuh – Kickers black t patl shoes toddler – £45
Skechers – S Lights: Erupters IV – £45
Look the Part
No matter how big or small your children are, school uniform shopping will always be one of the busiest days of the summer holidays. Uniforms are great for uniting pupils, but it's important for them to maintain their own style. So whilst the basics may be straightforward to buy, the finishing touches such as coats and bags need that extra bit of thought put in. Our stores have lots of styles for the littles ones to choose from!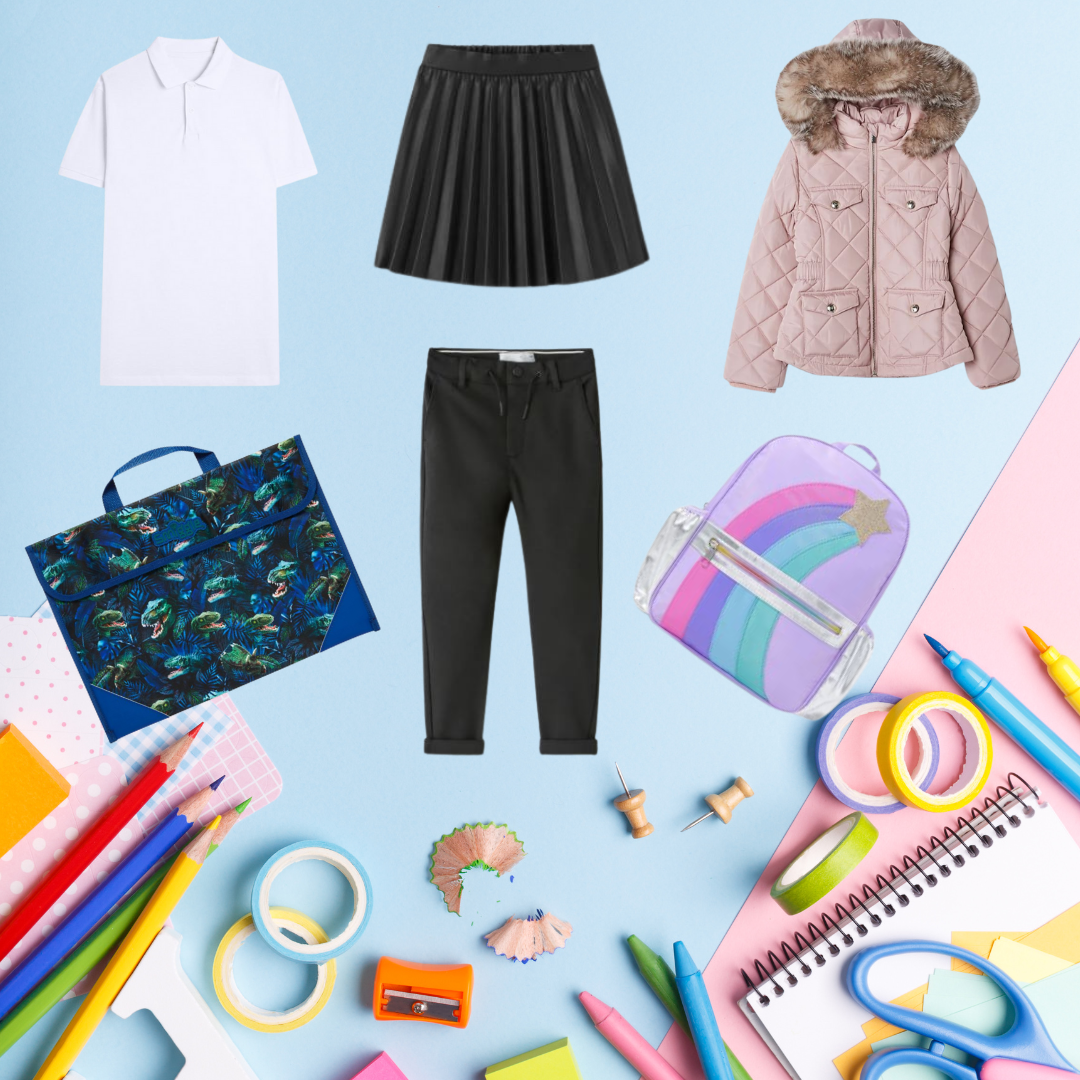 Primark – White Polo Neck Short Sleeve T-Shirt – £3.50
Zara – Textured Box Pleat Skirt – £15.99
Zara – Ribbed Trousers – £19.99
River Island – Girls pink quilted hooded matte puffer coat – £42
Accessorize – Shooting Star Backpack – £14.30 (WAS £18)
Smiggle – Galaxy Book Bag – £10.50
Spice Up Your Stationery
Stationery may be a requirement, but it's also the most enjoyable part of back to school shopping! From pencil cases and notebooks to pens and desk equipment, the choices are endless! Whether they like to make a statement or keep things simple, there's something for children of all ages to choose from.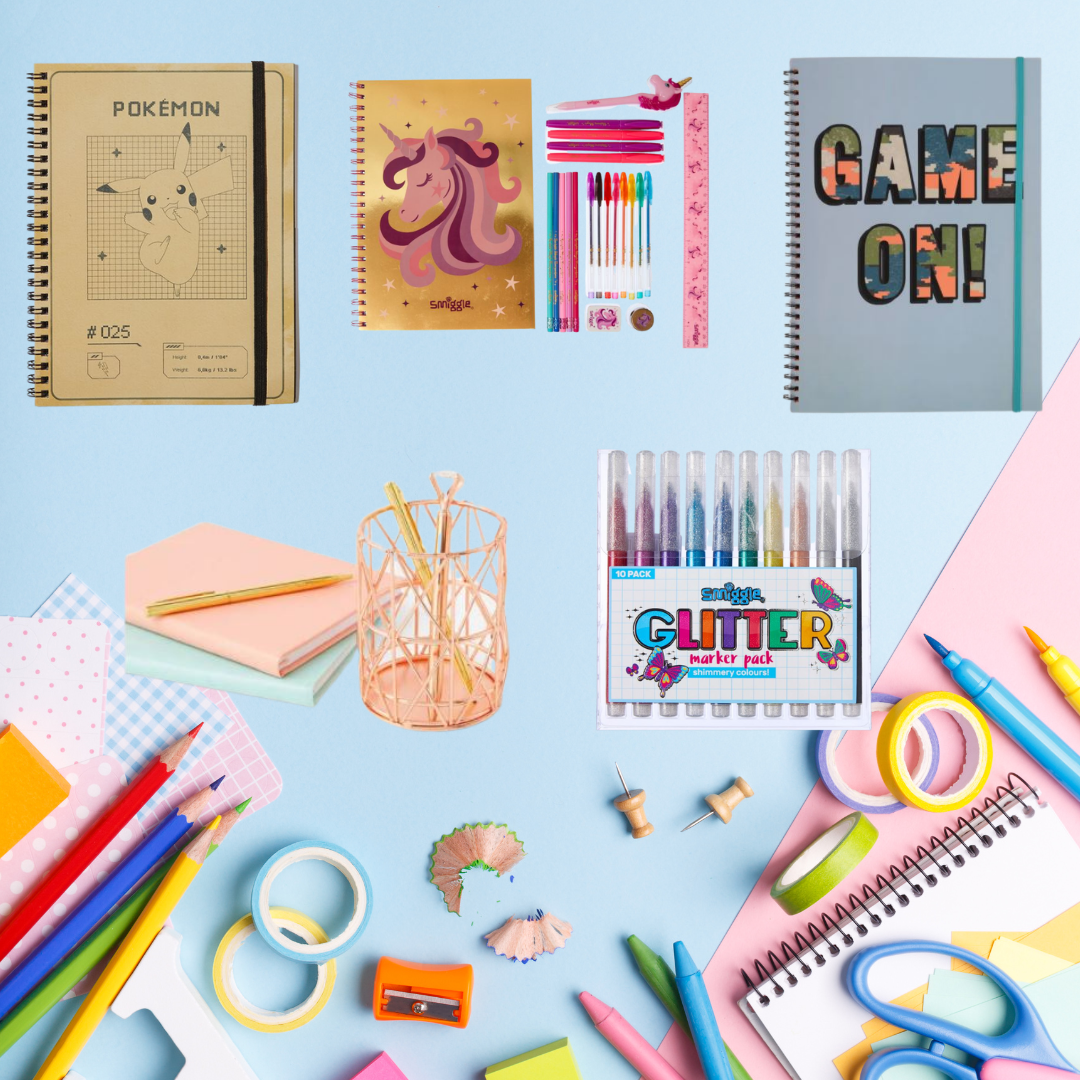 Smiggle – Fashion Stationery Kit – £19
Typo – A5 Spinout Notebook Recycled – £1.75 (WAS £2.50)
Clintons – Game On Camo A4 Notepad – £3.50
Accessorize – Metal Wire Pen Pot – £7
Smiggle – Glitter Marker Pack X10 – £11.50
Lunchtime Essentials
And finally the part of the school day that everyone looks forward to, lunchtime! Like stationery, lunch boxes and water bottles are one of the most important decisions the kids have to make before going back to school. It's time to let their creativity shine.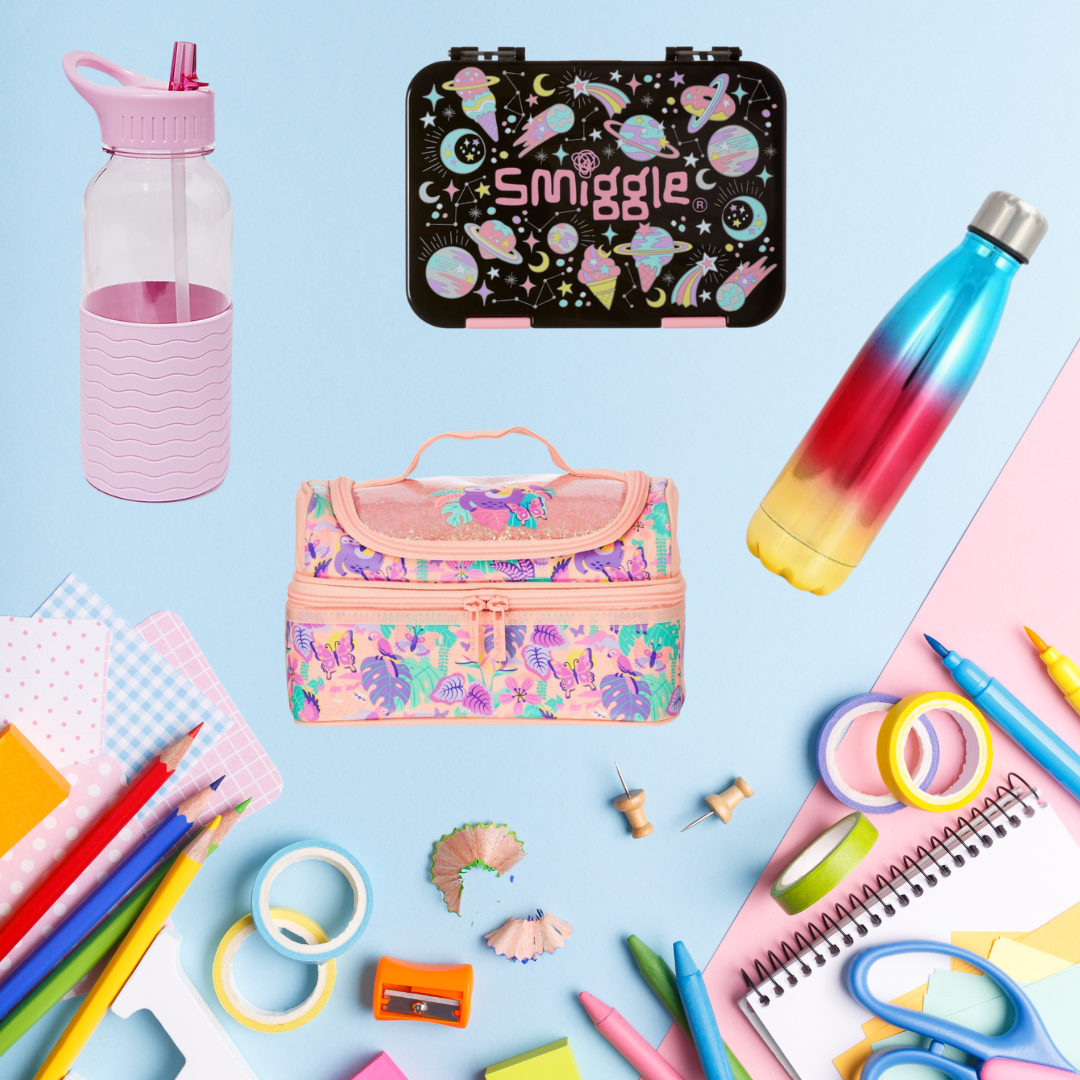 Clintons – Rainbow Bottle 500ml – £10
Typo – Premium Drink It Up Bottle – £5.60 (WAS £8)
Smiggle – Beyond Double Decker Lunchbox – £18
Smiggle – Beyond Happy Medium Bento Lunchbox – £25