News — 6 Tips for Keeping Your Home Working Life Happy
Found yourself working at home? For those of us that are lucky enough to work remotely – here are some efficiency and sanity-saving tips to keep you healthy and motivated.
1. Have A Dedicated Workspace That's Not Your Sofa Or Bed.
 Even if you have to put together a makeshift desk in the corner of a room, it's important to separate our areas of work and life. Check out these innovative and fun home desk ideas from Country Living.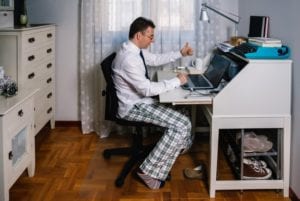 2. Always Start Work At The Time That You Would Usually Start. 
If you are finding that you have more time in the mornings now you don't have to commute, why not try and get in some early exercise such as yoga or an online exercise class. 10 minutes is all you need to help get your body warmed up and focus your mind on the tasks that lay ahead. There are plenty of free online tutorials to choose from but it's hard to beat Yoga with Adrienne on YouTube! Just make sure you always start work on time. Self-discipline helps us to stay focused and calm.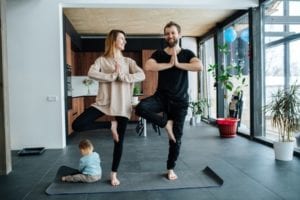 3. Make Sure Your Chair Is Comfortable And That You Are Following Guidelines Of What Desk Posture Should Look Like.
You might be doing this for a while now, so it's vital we take care of our bodies. Take a look at what the NHS recommends here.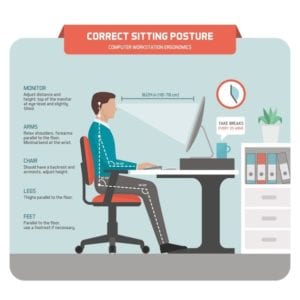 4. Don't Always Listen To The Radio. 
Whilst we LOVE radio, constant news updates can add to increased anxiety. Have a dedicated time that you listen into the real world, then switch your sound choice to something you love or haven't listened to for yonks. Or try discovering new music with streaming platforms such as Spotify or SoundCloud.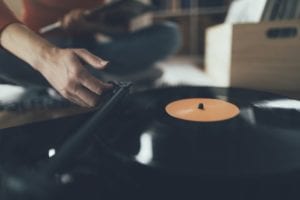 5. Make Sure You Take A Lunch Break.
Eat well and eat away from your desk if you can. Lunch al-desko is not the one. Make sure you take a break from your screen too. Perhaps you're able to take your one outdoor exercise for the day. Or if you have a garden, go and stand in it. Even if just for 5 minutes. Feel the sun (or rain!) on your face and appreciate all that you have, right now.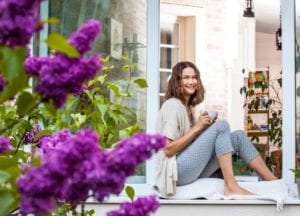 6. Turn Your Work Phone Notifications Off Once You Have Finished Work.
Pick up that book you've been meaning to read for the last year, or sort through your old socks —  this is your time now!